Vampirismo y lesbianismo van de la mano, o al menos eso nos hizo creer el cine desde sus inicios. ¿Será que las mujeres al convertirse en "chupasangre" sacan a relucir su lado sáfico?
En Embrace of the Vampire, el vampiro principal es un hombre, interpretado por Martin Kemp (se podían haber buscado uno con más sex appeal, ¿no?), convertido hace cientos de años por tres mujeres (desagradablemente) voluptuosas.
Aquellas primeras escenas, metáfora quizá del pecado en que se incurre al practicar sexo con libertad y al ser infiel, nos transportan a la actualidad en que este vampiro vaga sobre la tierra en busca de la reencarnación de la mujer de su vida (con la que nunca llegó a concretar), la única alma capaz de devolverle su poder, pero para esto le queda poco tiempo, si no la encuentra, morirá… nuevamente.
¿Lo que sigue? Una virginal Alyssa Milano (la supuesta reencarnación de la enamorada del vampirito) que no se quiere entregar a su novio, correteando por el campus entre sueños extraños y eróticos, compañeras criticonas y muchachos hormonales, digamos… una universidad como cualquier otra, bueno, salvo por el vampiro que poco aparece (por suerte) y que cuando lo hace solo arranca una carcajada.
Embrace Of The Vampire 1995 720p BluRay x264 BRMP [PublicHD]
Embrace Of The Vampire 1995 1080p BluRay x264 BRMP [PublicHD]
El lesbianismo aquí no está directamente relacionado con los succionadores inmortales. Las únicas vampiros que aparecen, como ya dije, son las voluptuosas del principio, y están tan ocupadas con sus siliconas que no tienen tiempo de volcarse hacia las experiencias sáficas.
Pero Alyssa Milano tiene una compañerita (Charlotte Lewis) que al parecer es bastante rápida de cascos (según lo que comentan) y, por algún motivo desconocido, la golfa del campus se cruzó con la puritana y se la lleva a mostrarle unas fotos en su habitación, de paso que pose y si es sin ropas, ¡mejor! Luego empiezan las caricias, pero en cuanto la besa, Alyssa se da cuenta que ella es una señorita respetable, y no puede estar haciendo esas cosas, así que se retira.
El sueño erótico no se hace esperar, pero ahí también está compartido con su novio y con el Drácula de pacotilla.
Más tarde, la joven se pone como loca: un poco de maquillaje, el pelo revuelto y un buen escote. En su camino se cruza con la fotógrafa y solita empieza a tocarla, pero a la hora del beso, parece morderla o algo así, y la chica (la golfa) corre asustada. ¡Qué poco creíble!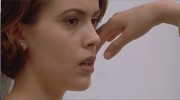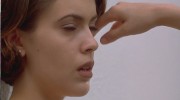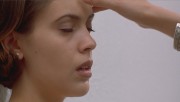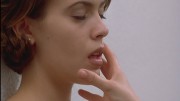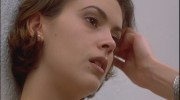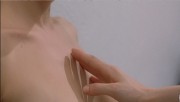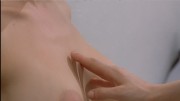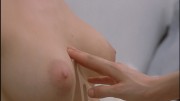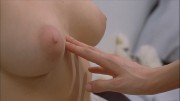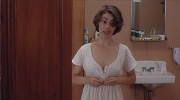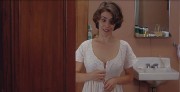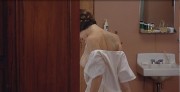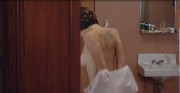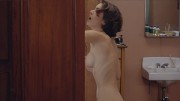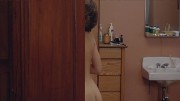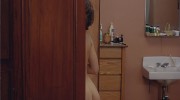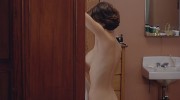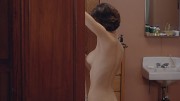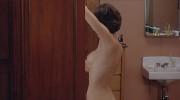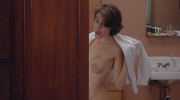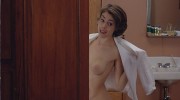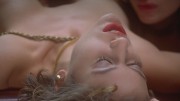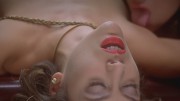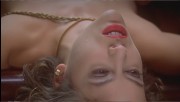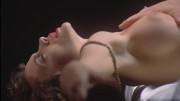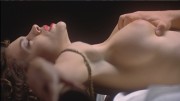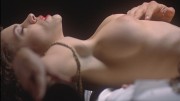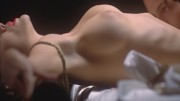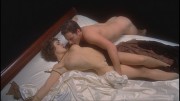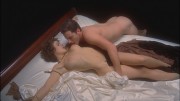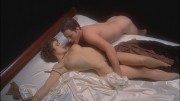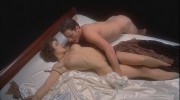 @
http://movieloversreviews.filminspector.com/2012/08/embrace-of-vampire-1995-alyssa-milano.html?m=0
http://planetalesbos.wordpress.com/2009/08/23/embrace-of-the-vampire/
http://www.bdsmmoviereview.com/movie0002/movie009.htm
http://www.mrskin.com/tags/Embrace-of-the-Vampire
http://www.nipslipsoftherichandfamous.com/nipslips/nude-celebrities-tv-stars-gone-bad/
http://www.uselessjunk.net/showthread.php?355111-CineTel-films-to-remake-quot-Embrace-of-the-Vampire-quot
http://www.vintage-erotica-forum.com/t33743-alyssa-milano.html
http://www.vintage-erotica-forum.com/t33743-p24-alyssa-milano.html